Location:
Inside The Fab Salon at 140 2nd st. East, in Whitefish MT.
Click to Call 1-855-980-6701
Appointments:
Stephanie is Available Wednesday through Saturday 9 am to 5 pm.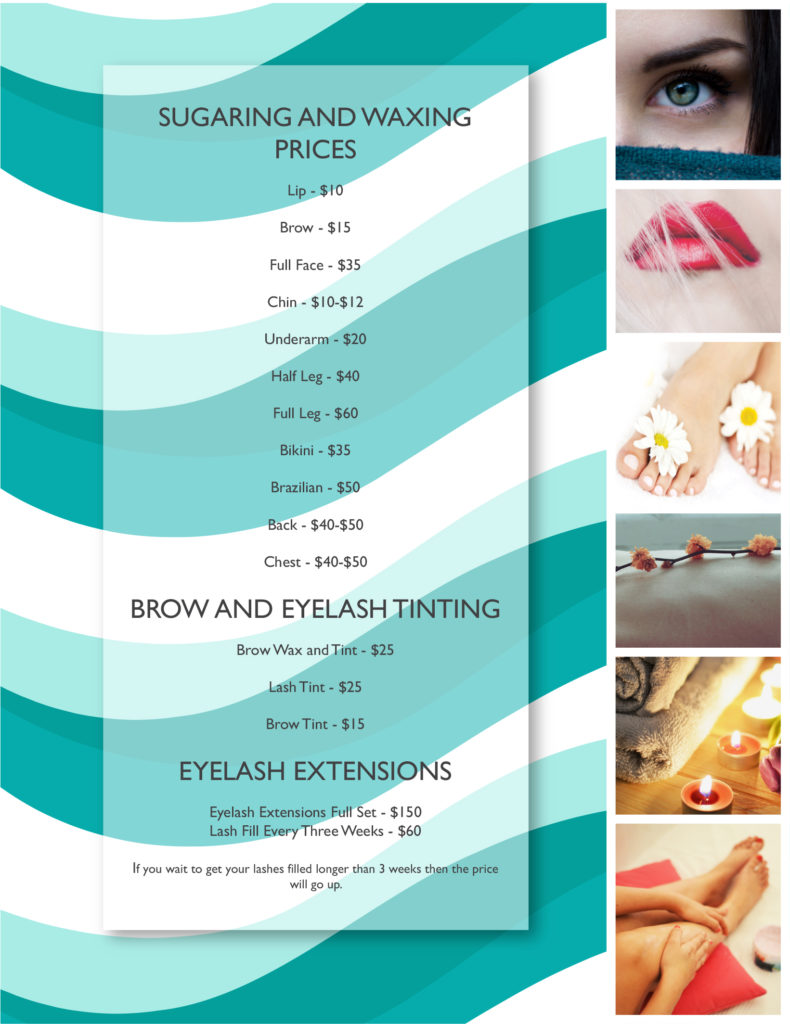 Stephanie Thurmond will help make you shine, offering all Esthetic services including Body Waxing, Eyebrow Waxing, Bikini Waxing, as well as Sugaring, Eyelash Extensions, and Eyelash & Eyebrow Tinting and More.
---
Detailed Description of Services
"Eyelash Tinting" can help those with naturally light colored lashes gain a darker and more noticeable lash line. It creates more definition and the appearance of longer, thicker lashes. It's great for those who cannot use mascara. It is a specially formulated and safe form of permanent hair tint and gives you a great natural look!
"Eyebrow Tinting" is coloring brows similar to coloring hair. The tints are semipermanent and many can also be used on lashes.
Body Waxing is a form of semi-permanent hair removal. The process removes the hair by the root. New hair will not grow back in the area for four to six weeks, there are some exceptions to this and hair can grow back sooner. Almost any area of the body can be waxed, including eyebrow waxing, face waxing, pubic or bikini waxing, leg and arm waxing, back and abdomen waxing.
Classic Eyelash Extensions is applied using medical grade glue. One eyelash is dipped into the glue then placed on one natural eyelash. They are used to extend, darken and add volume to your natural lashes. After having lash extensions you should have no need to wear mascara. You should get your eyelashes filled every 2-3 weeks.
Sugaring is a type of hair removal using a formula made up of sugar, lemon and hot water. It removes hair from the root without pulling at the skin. Hair needs to be 1/4 of an inch long at least, so the sugar paste can adhere to the hair. After being sugared please avoid going to the gym, sauna or any extremely hot water for at least 48 hours.
Soulshine Esthetics Is here to help you with any or all of these services and Stephanie is waiting for your call!
Soulshine Esthetics Body Waxing – Whitefish MT
---
Address:
Soulshine Esthetics : Located in the Fab Salon And Spa
140 2nd St. E
Whitefish MT, 59937
Telephone: Toll Free: 855 980 6701
Cellular: Stephanie @ 402 443 6400